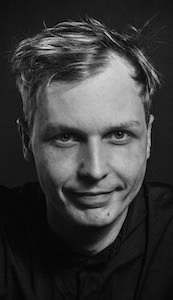 Christian Kröhl studied theatre directing and worked as a theatre and opera assistant until 2006, working with Hans Neuenfels, among others. But his passion led him from theatre directing to photography. He wanted to know how pictures become pictures.
Christian's passion for photography began at Geyer Werke, Germany's oldest film factory and he learned about the possibilities to give the picture a completely new look by color correction.
Colorgrading became his passion and over the years he developed his skills for colors in various postproductions such as Das Werk until he became a freelance Colorist in 2011.
Since 2017 Christian welcomes his clients in his own office in Berlin-Kreuzberg with top noche equipped DaVinci-Grading Suite.
hello@m-a-p.berlin
+49 (0) 173 288 27 05