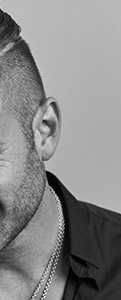 Christopher Scheimann
Agency-/ Film-/ Postproduction-Producer
When not in Venice, CA, enjoying his beloved cold brew at his favorite café, Christopher is a creative producer for high-end productions for live action and post production / VFX.
Chris is known and appreciated for his ability to combine strong creative skills with a constant drive to achieve the best outcome, which already allowed him to produce for clients such as BMW, Mercedes, McFIT, Coca Cola, Heineken, ADIDAS, Wacom and many more (no…really…many more).
Starting his career as a creative for JvM, Chris way lead him through the whole spectrum of writing, directing and lastly producing for TVCs, online commercials, branded content and even TV Shows (i.e. "MTV GAME One").
hello@m-a-p.berlin
+49 (0) 173 288 27 05