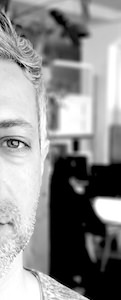 Eitan used to be a sound engineer and DJ before he became an editor,
so beat, rhythm and atmosphere are the foundation stones of his editing style.
Since 2007, when he started editing, he had a strong passion to tell stories and to deal with interesting content,
that's what led him to dive deeper into documentaries. Films he edited participated in festivals around the world and won prizes.
Eitan edited the biggest prime-time TV shows in Israel (X-factor, The voice, Kitchen nightmares...),
and was an editing consultant for TV Nova in the Czech Republic.
Born in Israel and based in Berlin since 2015.
hello@m-a-p.berlin
+49 (0) 173 288 27 05