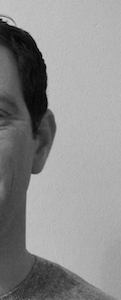 Felix Dames
Motion Graphics & Compositing Artist

Born 1975 in Göttingen, Felix developed a passion for both music composing and film from early on. Despite having signed a contract with a renown trance music label in the late nineties he decided to not abandon his second passion and started studying digital film arts at SAE College in Berlin. His first job after film school was the compositing for Massive Töne's popular Musicvideo "Cruisen" at Produktion Blau in Hamburg.
Though his next jobs he fell in love with the craft and art of motion design. Since then he worked for clients such as BMG, Sony Music and Universal. Felix worked in creative and design teams where he was responsible for 3D, Compositing and Motion Design from the idea to concept art, film- pre- & postproduction up to the final media delivery.
Since 2011 Felix has been working as a freelancer in Berlin.
Today Felix feels lucky to have the best of two worlds: Being a Digital Artist with a strong focus on Motion Design while still producing electronic music.