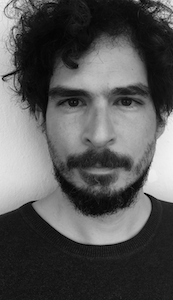 Frederik Grytzmann
Compositing Artist
Frederik was born in Stuttgart-Filderstadt in 1980.
When he moved to Berlin in 2005, he decided to make his passion for CGI and animation to his profession.
Before he discovered his love for compositing he did a training as film and video editor.
His wide interest in digital creations and postproduction processes he discovered Nuke as his tool to combine many of this aspects and to realize creative and credible ideas.
In more then ten years working in the film and media industry Frederik is rich experienced as a compositor, also gained profound knowledge in grading, set-supervision and editing.
In this time he had the opportunity to work on Projects for Porsche, Mazda, Volkswagen, Persil, Emmy Latte, Schüco, Deichmann, Volksbank and many more.
Since Frederik became a digital artist, he always had the opportunity to contribute with his skills and passion for 3D to smaller and medium projects.
Frederik is based in Berlin and working as freelance Nuke compositor since 2012.
hello@m-a-p.berlin
+49 (0) 173 288 27 05