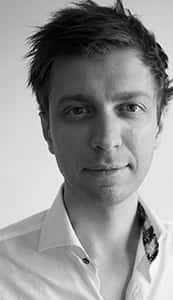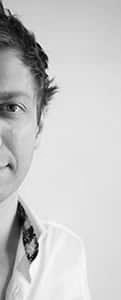 Pavel Prokopchik
Compositing Artist

Pavel grew up in Latvia and in 2001 moved to the Netherlands where, in 2005, he graduated from the Technical University of Delft with a degree in Civil Engineering. While finishing his thesis at university he started his second studies at the Royal Academy of Arts in The Hague and in 2009 graduated with a degree in documentary photography. While working as a photographer Pavel received a number of grants and awards, including the World Press Photo and the Zilveren Camera – a Dutch national prize for documentary photography.
During his years working in photography, Pavel also worked as a still image compositor.
In 2013 Pavel began his career as a moving image compositor in Amsterdam, working primarily on commercial projects. In 2016 he moved to Berlin, where he works as a senior Nuke compositor. His skill set includes Nuke, Photoshop, Autodesk Maya and some knowledge of Houdini.