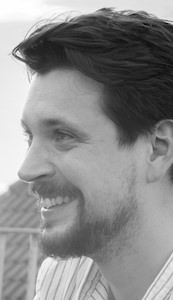 Ronan-Wolf Chuat
Art Director & Illustrator

Software:
Photoshop
Sketchbook
traditional drawing
Ronan-Wolf Chuat is a Concept Artist, Animation Director and Illustrator based in Berlin.
He is known for his colorful compositions and his free hand-drawing style. Ronan has been working professionally as a freelance concept artist and art director since 2007, with a strong focus on visual effects design, character and environmental designs, key visuals, storyboards and matte paintings for film, print and advertising.
Ronan has worked with a wide range of agencies on major brands and is always driven to create the best look and right feel for his projects.
hello@m-a-p.berlin
+49 (0) 173 288 27 05