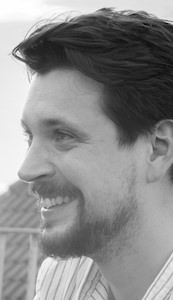 Ronan-Wolf Chuat
Art Director & Illustrator

Ronan has been drawing since his early childhood. Mesmerized by classical paintings and traditional graphic novel drawings Ronan's colorful compositions and free hand-drawing work made him known for his own art style. - Always driven by finding the best look and feel had been his highest priority for his client's projects.
Professionally, he started as a freelance concept artist in 2007, followed by an apprenticeship at das werk Frankfurt 2009 focusing on digital visual effects.
After working for different agencies and studios in from 2012 he left Düsseldorf and moved to Berlin where he started creating visual concepts and illustrations as a freelance art director for film and TV.
hello@m-a-p.berlin
+49 (0) 173 288 27 05